An effort is made to make "The Sheaf" a real newspaper and any who are interested in journalism will find it provides training of some value.
—University of Saskatchewan Handbook 1921-22, p. 25.
These little [wooden] steno-desks in The Sheaf office. With a knee-hole and then two drawers, you know? For typing. When the phone would ring, we'd pull the drawers out and rattle them. About six of these drawers going as loud and hard as possible. Pick up the phone and then bellow, "Stop the presses!" The whole noise would stop and then you'd say, "Sheaf."
–T.D.R. (Bobs) Caldwell, BA '54, LLB '57, in Michael
Taft, ed., Inside these Greystone Walls (1984), p. 111.
Not every student coming to the Sheaf's grubby door for the first time toyed with fantasies of someday being able to bellow "Stop the presses!" on the premises of a newspaper out there in the real world.  But some did, and they were sure they had gone to the right door because it was common knowledge that work experience on the Sheaf, combined with a tolerance for working for very little pay, was the very recipe for landing a job as a reporter on a newspaper, and might even help to open the way to a job in radio or television if you also had a great voice or nice teeth.
The Sheaf made all it could out of being the next best thing to the journalism school the University of Saskatchewan didn't have. Some years it put on short courses in reporting and editing, and every autumn brought a new editor in chief bearing lots of sage advice for campus cub reporters. Several Sheaf alumni in fact ended up teaching in journalism schools, and one actually co-edited a book of sage advice for campus cub reporters.
Listed below are some more Sheaf alumni who went on to work in the media, whether for a short time or for a whole career. The list is arranged chronologically and is a work in progress. This is part two in our "Stop the presses!" series, so far reaching reaching up to 1940. Corrections and additions are welcomed.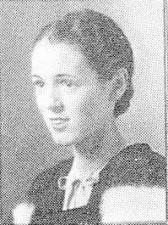 Jean Swanson (staff 1932-3)
Jean Swanson, who received a BA in 1933 and an MA in English in 1939, started work with the Star-Phoenix in 1942, covering the arts scene. She was the Book Page editor of the Star-Phoenix from 1947 to 1967. Author of Sky Painter: the Story of Robert Newton Hurley (1973).
Nelson Clarke (staff 1932-3, 1937-8)
Nelson Clarke (BA 1938) was editor, in the late 1950s, of the Canadian Tribune, the weekly newspaper of the Labor-Progressive (Communist) Party. Afterwards, he worked for a time as the party's national organizer. He ran for public office several times—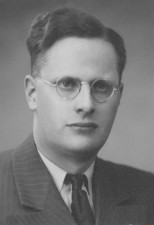 once for mayor of Toronto—and was successful on one occasion, as a United Reform Movement candidate for alderman in Saskatoon in 1941. In his later years he took up the cause of tenants' rights in Toronto. Author of Two Nations, One Country: the Communist Proposals for a Democratic Solution of the Crisis of Confederation (1965).
Edith Fowke (staff 1935-6, 1936-7)
Edith (Fulton) Fowke (BA 1933, MA in English 1937) was a pioneer in the collection, preservation and study of Canadian folklore and folk music. Her CBC program "Folk Song Time" was introduced in 1950 and continued under other titles until 1972.
Finding that few Canadian folk songs had been recorded, she set out to track down and record them. On the folklore side, she was just as eager to get schoolyard skipping rhymes down on paper. For her achievements she was made a Member of the Order of Canada and a Fellow of the Royal Society of Canada; she received honorary degrees from four universities. Author, editor or compiler of more than twenty books, of which her own favorite, she said, was Sally Go Round the Sun: 300 Songs, Rhymes and Games of Canadian Children (1969). Reference: Canadian Who's Who 1990; Allan Kirby, "What Ordinary People Do is Important: Edith Fowke's Life and Publications," Canadian Journal for Traditional Music (1998).
Fred McNeil (staff 1935-6 to 1938-9)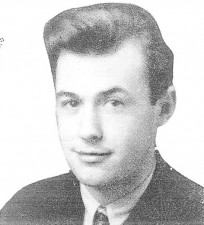 Fred McNeil had a signed column, "Pipe Smoke," in the Sheaf in 1937-38. He left the university without a degree in 1939. Following wartime service with the RCAF as a flying instructor he worked as a journalist for nine years with the Victoria Colonist and the Vancouver Province. In 1954 he changed direction and embarked on a business career, making the transition by way of management consulting. After holding executive positions in the forestry and automobile industries he moved to banking in 1966. He was president of the Canadian Bankers Association in 1971, and in 1975 he was appointed president and CEO of the Bank of Montreal. Reference: Canadian Who`s Who 1980.
Ted Schrader (staff 1936-7 to 1939-40)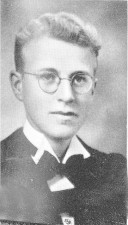 A story told about Edward Udo (Ted) Schrader (BA 1939) is that, at the age of thirteen (one version says nine) in his home town of Saskatoon, he was editor and publisher of a neighborhood newspaper which had a paid (in pennies) staff and sold subscriptions. Editing the Sheaf in 1939-40 was one more step towards the goal of becoming a newspaperman. He worked for British United Press, the Winnipeg Tribune, Vancouver News-Herald, Vancouver Sun and Toronto Telegram. He turned to teaching journalism in 1951 at Ryerson Polytechnical Institute (later University), and was head of the journalism department at Ryerson from 1955 to 1971. He retained an interest in campus journalism beyond his university days and was made honorary president of Canadian University Press in 1961.  Co-editor of Campus Reporter: A Cub Reporter's Introduction to Newspaper Work (CUP, 1963). Reference: Dick MacDonald, "Introduction" to Dateline: Gloucester Pool: Collected Writings of E.U. (Ted) Schrader (1972).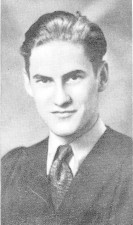 Arnold Running (staff 1937-8 to 1939-40)
After serving overseas in the Second World War, Arnold Running (BA 1940) remained in England for a while, marrying and obtaining a job as editor of a trade journal called The Miller.  His editorial assistant was John Osborne—not yet the author of Look Back in Anger but the same person as a seventeen-year-old school leaver wondering whether journalism was his calling. When Osborne said he was thinking of trying another line of work, Running encouraged him to do so. "You're too full of high-brow horse shit for Fleet Street," he told Osborne. In his autobiography, Osborne describes his boss at The Miller as "Canadian, racy and quick-witted," and someone who used "the dirtiest language I had ever heard." On his return to Canada Arnold Running completed a novel and, with his wife, Pamela, opened a kennel in Brampton, ON, specializing in wire fox terriers. Osborne kept in touch ("So glad to hear you and Pam are still all right in that horrible provincial hole you live in with all those bloody dogs…").  Author of Stay but till Tomorrow (1958).  Reference: John Heilpern, John Osborne: the Many Lives of the Angry Young Man (2007).
Note: the man in the fedora hat at the head of this column pretending to be on the set of Citizen Kane rather than in the Sheaf office in the basement of Saskatchewan Hall is Arnold Running.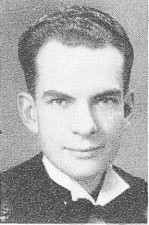 Herbert Legg (staff 1937-8)
Herbert K. Legg (BA 1938) was publisher and editor of the weekly Creston Review (Creston, BC), from 1938 until 1981. He was named a Member of the Order of Canada in 1973.
Lloyd Lockhart (staff 1937-8 to 1939-40)
Lloyd Lockhart (BA 1940) worked at the Montreal Gazette before taking a job as a reporter-photographer at the Toronto Star in 1943. His responsibilities at the daily Star and Star Weekly included interviewing famous people, often at some distance from Toronto; in Havana, in 1958, a fruitless search for Fidel Castro brought him by chance to the door of the reclusive Ernest Hemingway, who granted him what turned out to be Hemingway's last interview. After two decades with the Star Lockhart joined the staff of Ryerson's journalism department (then headed by Ted Schrader, his colleague on the 1939-40 Sheaf). He later published a suburban newspaper and did public relations work. Reference: Kim Lockhart, "Lloyd Lockhart, 89: Last Man to interview Hemingway," thestar.com June 28, 2009.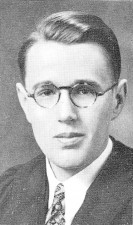 Cleo Mowers (staff 1937-8, 1938-9)
Cleo Mowers received a BA in 1941, and was also a theology student at St. Andrew's College. He worked as a journalist with the Star-Phoenix, the Winnipeg Free Press and the Calgary Albertan before taking up an appointment with the Lethbridge Herald, where he was publisher and editor from 1960 to 1980. He was one of the founders of the Nikka Yuko Japanese Garden in Lethbridge.  Editor of Towards a New Liberalism: Recreating Canada and the Liberal Party (1991).  Reference: Dave Mabell, "Cleo Mowers: Longtime Herald Publisher Dies," Lethbridge Herald, October 10, 2003.
Hal Dornan (staff 1939-40)
Harold (Hal) Dornan was raised in a newspaper family: his father, Samuel J. Dornan (Honorary LLD 1948) published the weekly Alameda Dispatch in Saskatchewan.  Son Hal was a reporter and editorial writer for the Vancouver Sun before branching out into public relations with his own firm. He was recruited as an aide in Prime Minister Lester B. Pearson's office in 1963, writing speeches and eventually serving as the PM's press secretary. In 1968 he was appointed a member of the Canadian Radio-television Commission, the new regulator of the broadcasting system in Canada. Reference: "Articulate visionary Dornan didn't tolerate foolishness as reporter, PM's advisor," Ottawa Citizen, November 25, 2008.