An effort is made to make "The Sheaf" a real newspaper and any who are interested in journalism will find it provides training of some value.
—University of Saskatchewan Handbook 1921-22, p. 25.
These little [wooden] steno-desks in The Sheaf office. With a knee-hole and then two drawers, you know? For typing. When the phone would ring, we'd pull the drawers out and rattle them. About six of these drawers going as loud and hard as possible. Pick up the phone and then bellow, "Stop the presses!" The whole noise would stop and then you'd say, "Sheaf."
–T.D.R. (Bobs) Caldwell, BA '54, LLB '57, in Michael
Taft, ed., Inside these Greystone Walls (1984), p. 111.
Not every student coming to the Sheaf's grubby door for the first time toyed with fantasies of someday being able to bellow "Stop the presses!" on the premises of a newspaper out there in the real world.  But some did, and they were sure they had gone to the right door because it was common knowledge that work experience on the Sheaf, combined with a tolerance for working for very little pay, was the very recipe for landing a job as a reporter on a newspaper, and might even help to open the way to a job in radio or television if you also had a great voice or nice teeth.
The Sheaf made all it could out of being the next best thing to the journalism school the University of Saskatchewan didn't have. Some years it put on short courses in reporting and editing, and every autumn brought a new editor in chief bearing lots of sage advice for campus cub reporters. Several Sheaf alumni in fact ended up teaching in journalism schools, and one actually co-edited a book of sage advice for campus cub reporters.
Listed below are some Sheaf alumni who went on to work in the media, whether for a short time or for a whole career. The list is arranged chronologically and is a work in progress, so far reaching only 1930. Corrections and additions are welcomed.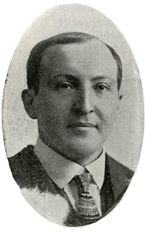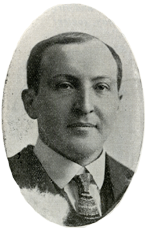 Simon Ginzburg (staff 1918-19)
An editor of Hebrew periodicals both before and after he worked for the Sheaf, Simon Ginzburg was to gain a reputation in Jewish literary circles as a poet, critic and scholar. He left New York City in 1918 to operate a Hebrew school in Saskatoon, and while in Saskatoon completed a BA degree he had started at Columbia University. It appears that he was the first Sheaf alumnus to rate an obituary in the New York Times (Jan. 13, 1944).
Author of The Life and Works of Moses Hayyim Luzzato, Founder of Modern Hebrew Literature (1931), etc. Reference: Saskatoon Public Library, Local History Room, biography clippings.
James M. Minifie
(contributor 1923-24)
James MacDonald Minifie, "Don" to his friends, was one of the U of S's most distinguished drop-outs: he was named Rhodes Scholar in 1923 and departed for Oxford University a year short of graduation to duck under the scholarship's age ceiling. He was a foreign correspondent for the New York Herald Tribune from 1929 to 1953, becoming a name familiar to Canadians when he next worked as Washington correspondent of the CBC from 1953 to 1968. He enlisted in the First World War at the age of 15, was taken captive covering the Spanish Civil War, and  was wounded in the London Blitz while working as a war correspondent in the Second World War. The U of S awarded him an honorary degree in 1949.
Author of Peacemaker or Powder-monkey: Canada`s Role in a Revolutionary World (1960), etc.
Reference: Canadian Who's Who 1961-63; U of S Archives, Alumni files.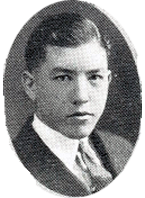 Roy Dunlop (staff 1927-28, 1928-29)
In the 1928-29 Sheaf Roy Dunlop wrote an unsigned column, "The Diary of Dizzy Dick." After graduation (BA 1929) he tried newspaper reporting, but opted for a career in radio which took him to Moose Jaw (CHAB), Vancouver (writing and producing for CBC), Chungking (Nationalist China's short-wave English service), Hong Kong (cable radio) and other points around the globe.
Reference: Roy Dunlop, In All Directions: An Autobiography (1986).
Leo MacGillivray (staff 1927-28, 1928-29)
A career journalist, Leo MacGillivray, who completed a BA in 1927 and also took classes in Law, got started with the Star-Phoenix and later worked for the Toronto Star, Montreal Gazette,  Canadian Press, Catholic Times, and two weekly newspapers in his native Nova Scotia.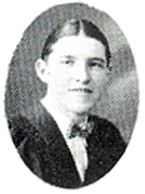 Pat O'Dwyer (staff 1927-28, 1931-32)
Patrick Sheehan O'Dwyer was born in Ireland and, in accord with his wishes, was returned to Ireland for burial after a life spent mostly in Saskatchewan. He graduated with a BA in English from the U. of S. in 1928 and taught for a time at Notre Dame College in Wilcox (clearing $6 a year after  room and board, or so he claimed) before taking up journalism. He worked for the Winnipeg Free Press, the Moose Jaw Times-Herald, the Regina Leader-Post and, finally, the Star-Phoenix where he was a columnist and wrote editorials from 1959 until his retirement in 1973. He played and coached baseball, and was made a member of the Saskatchewan Baseball Hall of Fame in 1985.
Reference: Saskatoon Public Library, Local History Room, biography clippings.
H. R. Lamberton (staff 1928-29)
Harry R. Lamberton, who received degrees in Arts and Science (1934) and Education (1937), was appointed editor of the Saskatchewan Co-operative Consumer, semi-monthly newspaper of the consumer side of the Saskatchewan co-operative movement, when it began publication in 1939.
Author of The Principles of Consumers' Co-operation (1941).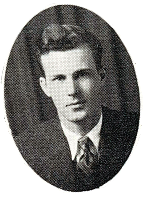 John Clare (staff 1928-29 to 1930-31)
John Clare wrote an unsigned features-page series, "Crime of the Week Club," for the 1930-31 Sheaf. He left the campus with his degree unfinished to take a job with the Star-Phoenix, next working for the Toronto Globe/Globe and Mail. In 1944 and 1945 he was a war correspondent for the Toronto Star. After the war he joined Maclean's magazine, and was managing editor there when, in 1952, the magazine's publisher appointed him editor in chief of another of its titles, Chatelaine—making him the only male ever to hold the position. Doris Anderson, his successor at Chatelaine, described him as "a gruff, pipe-smoking man" and an "accomplished, graceful writer," among other things. He was executive editor of the Toronto Star Weekly towards the end of his career. He wrote short stories and a novel, The Passionate Invaders (1965).
Reference: Canadian Who's Who 1973-5; Doris Anderson, Rebel Daughter: An Autobiography (1996).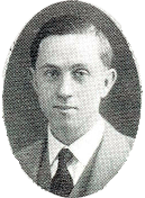 Erwin Kreutzweiser (staff 1928-29)
Erwin Kreutzweiser (BA 1928, BEd 1933) was a reporter for the Star-Phoenix in the 1930s and the Vancouver News-Herald in the 1940s. He made himself a watchdog of grammar and usage in the daily press, informing editors of their recent errors: "Does Illiteracy Run Rampant in Newspapers?" is the title of one of his articles.
Author of The Red River Insurrection: Its Causes and Events (1936).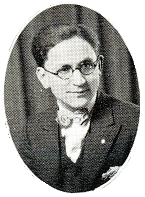 Stephen Mamchur (staff 1929-30 to 1931-32)
Stephen Mamchur, who received a BA at the U of S in 1931, became Professor of Sociology at Wayne State University in Detroit. Beginning in 1936, and using the pseudonym "Burma-Capelin," he wrote a regular column, "Potpourri," in the Ukrainian Weekly, a newspaper published in New Jersey for the Ukrainian-American community.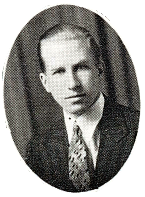 Frank Hanson (staff 1929-30 to 1932-33)
When he couldn't find a job as a journalist after graduating with a BA in the Great Depression year of 1934, Francis G. (Frank) Hanson launched a weekly newspaper, the Advocate, in Swift Current two years later. It had co-editors, Sid McArton and Alex Tooth–each of whom, like Hanson, had been editor in chief of the Sheaf–and an editorial policy that advocated political and economic reform.
In 1944, after himself editing the Advocate for four years, Hanson sold the newspaper and began working as publicity director for the Saskatchewan CCF, which was then about to form the government of the province. In 1951 he began a 22-year stint as editor of the Commonwealth, the weekly newspaper of the Saskatchewan CCF (and later NDP) party.
Author of March of Freedom: How Mankind's Struggles with Economic Forces have Produced the C.C.F. (1946). Reference: "Commonwealth editor won't write book," Regina Leader-Post, Jan. 27, 1973, p. 7.
—
Photos: University of Saskatchewan Archives & The Greystone