The Sheaf centennial gala will take place over the course of two full days, giving Sheaf alumni a chance to reconnect with the U of S campus, fellow Sheaffers, and the newspaper itself.
A brief outline of the events scheduled for those two days follows below. This schedule may change over time, so keep an eye on this page and the rest of the site for updates and more information.
Friday, Nov. 2
Noon to 2:30 p.m. – Registration
Friday afternoon, alumni can stop by the Sheaf office (108 Memorial Union Building) to register and pick up a copy of the Sheaf's special centennial magazine. We expect to greet 100 alumni, ranging from the recently graduated to alumni involved with the paper in the 1950s.
2:30-4:30 p.m. – Campus walking tours
Interested attendees can head over to the Diefenbaker Centre for a gallery tour and a campus tour, specially modified to interest U of S alumni.
4:30-6:30 p.m. – Drinks and appetizers
The first socializing event of the weekend will be at the Diefenbaker Centre, with appetizers and drinks served. Alumni will have the chance to catch up with old friends and meet new acquaintances.
8:00 p.m. – Pints and conversation
A favourite haunt for current and recent Sheaf alumni, Winston's English Pub and Grill will be the site of the rest of the evening's festivities. A private booking in the basement will make it easy for alumni to find each other.
Saturday, Nov. 3
1:00-2:00 p.m. – Keynote speech
The setting for the keynote speech from Sheaf alumnus and Globe and Mail cartoonist Brian Gable will be in the Neatby-Timlin Theatre, Arts 241. Tea and coffee will be served.
2:30-3:30 p.m. – Panel Discussion
A panel discussion following the keynote will give select Sheaf alumni currently in the publishing business a chance to talk about the future of journalism and the newspaper. What will the Sheaf look like in 100 more years?
5 p.m. – Gala dinner and celebration
Louis' Pub has been a gathering place for Sheaf staff and volunteers for years, so what better place to host the gala dinner and celebration? Cocktails are at 5 p.m. with dinner served at 6 p.m. Starting at 7 p.m. we'll have live entertainment and a DJ, giving everyone a chance to enjoy good times with old friends.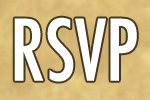 Click here to RSVP for the Sheaf centennial gala.
RSVPing will secure you a place at all Gala events.
Even if you can't make it, drop a line to your fellow Sheaf alumni.
—
Photo:
University of Saskatchewan/
Flickr