An effort is made to make "The Sheaf" a real newspaper and any who are interested in journalism will find it provides training of some value.
—University of Saskatchewan Handbook 1921-22, p. 25.
These little [wooden] steno-desks in The Sheaf office. With a knee-hole and then two drawers, you know? For typing. When the phone would ring, we'd pull the drawers out and rattle them. About six of these drawers going as loud and hard as possible. Pick up the phone and then bellow, "Stop the presses!" The whole noise would stop and then you'd say, "Sheaf."
–T.D.R. (Bobs) Caldwell, BA '54, LLB '57, in Michael
Taft, ed., Inside these Greystone Walls (1984), p. 111.
Not every student coming to the Sheaf's grubby door for the first time toyed with fantasies of someday being able to bellow "Stop the presses!" on the premises of a newspaper out there in the real world. But some did, and they were sure they had gone to the right door because it was common knowledge that work experience on the Sheaf, combined with a tolerance for working for very little pay, was the very recipe for landing a job as a reporter on a newspaper, and might even help to open the way to a job in radio or television if you also had a great voice or nice teeth.
The Sheaf made all it could out of being the next best thing to the journalism school the University of Saskatchewan didn't have. Some years it put on short courses in reporting and editing, and every autumn brought a new editor in chief bearing lots of sage advice for campus cub reporters. Several Sheaf alumni in fact ended up teaching in journalism schools, and one actually co-edited a book of sage advice for campus cub reporters.
Listed below are some more Sheaf alumni who went on to work in the media, whether for a short time or for a whole career. The list is arranged chronologically and is a work in progress. This is part four in our "Stop the presses!" series, so far reaching reaching up to 1946. Corrections and additions are welcomed.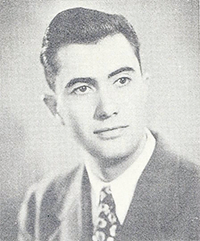 Robert Collins (staff 1946-7, 1947-8)
Robert Collins was news editor of the Sheaf in 1947-8. In a 1993 memoir he confessed that in 1947-8 he was also writing an unsigned gossip column, "All about U", for the Moose Jaw Times-Herald, in which he chronicled the social lives of U of S students who came from Moose Jaw. He was to be a prolific writer of magazine articles and author of more than a dozen books, interspersing freelance work with editorial appointments at Maclean's magazine (western editor 1953-7), Imperial Oil Review, Toronto Life, and the Canadian edition of Reader's Digest. He also did some newspaper reporting for the Regina Leader-Post and the London Free Press. Author of Butter Down the Well (1980). Reference: Robert Collins, Who He? Reflections on a Writing Life (1993).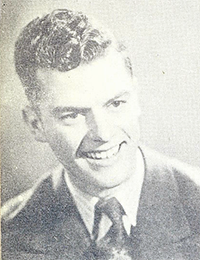 Bernard Daly (staff 1946-7, 1947-8)
Bernard Daly was a journalist for the Star-Phoenix for 10 years following his graduation with a BA in 1948. He then worked for 35 years for the Canadian Conference of Catholic Bishops, in the course which he provided daily coverage of the Vatican Council in Rome in the 1960s and wrote reviews, articles and columns on church matters. He came out of retirement to become Editor of the Catholic Register from 1993 to 1996. Author of Beyond Secrecy: The Untold Story of Canada and the Second Vatican Council (2003). Reference: "Bernard Daly, well-known Catholic journalist, dies of cancer," Catholic Register, January 5, 2009.
Irwin McIntosh (staff 1946-7)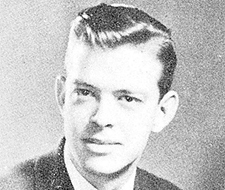 In 1951, C. Irwin McIntosh succeeded his father as president of the McIntosh family publishing business in North Battleford and became editor of the weekly News (subsequently the News-Optimist). He served as president of the Saskatchewan Weekly Newspaper Association and the Canadian Community Newspaper Association. In 1978 he was appointed Saskatchewan's 15thLieutenant Governor. Editor of Skyline—the Panoramic Pattern of a City: North Battleford's Golden Jubilee Story (1955). Reference: Canadian Who's Who 1981.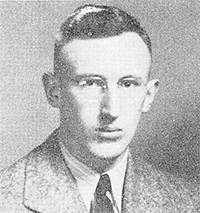 Robert Moon (staff 1946-7)
Robert Moon (BA 1948) was legislative reporter for the Leader-Post after graduation, and in 1957 was appointed Ottawa correspondent of the Leader-Post and the Star-Phoenix. He later reported from Ottawa for newspapers in Newfoundland and wrote a column that appeared in Canadian weekly newspapers. He won a Kemsley Journalism Fellowship and made his fellowship travels the subject of a book, I Found Canada Abroad (1957). Editor of The Moose Jaw Book: The Best and Most Extraordinary Crazy Name Small Town in the World (1979). Reference: U of S Archives, alumni file.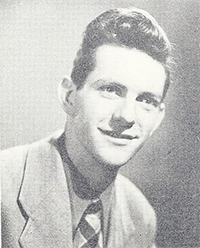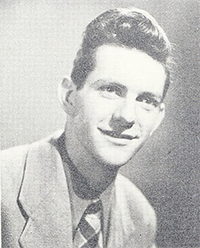 Bill MacPherson (staff 1946-7, 1947-8)
Bill MacPherson got his first taste of journalism at the weekly World-Spectator in his hometown of Moosomin. He completed a BA in 1948 and worked for dailies in western Canada before taking a job in 1962 as managing editor of the Ottawa Citizen. He was with the Citizen for 30 years. He helped found the National Press Club, and proposed the idea that took form in the Michener Award for public service journalism. Author of No Claptrap: A History of the Ottawa Citizen (1995). Reference: Brad Evenson, "Obituary: Bill McPherson: Veteran journalist a 'prince of a man,'" Ottawa Citizen, June 23, 1995.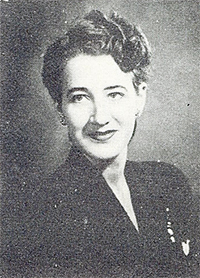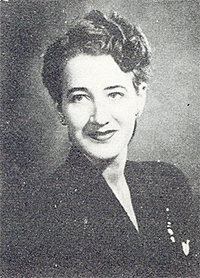 Margaret Weiers (staff 1947-8, 1948-9)
After graduating with a BA in 1949 Margaret (Kesslering) Weiers took a job in Regina with the Commonwealth, the Saskatchewan CCF weekly where, as the only reporter on staff, she covered everything, had a column and even wrote an editorial. Her next job was with the Leader-Post—less happily "on the women's pages, the ghetto to which female journalists were then assigned." She worked briefly with the Canadian Foreign Service, did some freelance work in Canada and Africa and, in 1963, joined the Toronto Star where she remained until her retirement in 1991. At the Star she was, in turn, reporter, feature writer and writer of editorials as a member of the newspaper's editorial board. She won a Canadian Women's Press Club award for news reporting in 1969; the U of S awarded her an honorary degree in 2010. Author of Envoys Extraordinary: Women of the Canadian Foreign Service (1995). Reference: Beverly Fast, "A Journalist First," Green and White, Fall 2010; U of S Archives, Margaret Weiers fonds.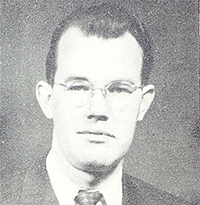 Don McGillivray (staff 1948-9 to 1951-2)
Don McGillivray (BA 1950), who was editor in chief of the Sheaf in 1950-1, worked for Southam News for the major part of his career in journalism, writing as a columnist, parliamentary correspondent in Ottawa, bureau chief in London and correspondent in Washington. He also worked for newspapers in the West and was editor of the Financial Times of Canada in the 1970s. He was known for his skills as an expositor, especially in the fields of government, economics and business, and won National Business Writing awards in 1976, 1978 and 1984; for a time he wrote a column devoted to the use of language. He taught courses in the journalism programs of two universities, Carleton and Concordia, and has a scholarship named for him at each. The Canadian Association of Journalists offers a Don McGillivray award in investigative journalism. Reference: Canadian Who's Who 2000; U of S Archives, alumni file.
Allan Slaight (staff 1949-50)
Allan Slaight had a year of radio experience at CHAB Moose Jaw behind him when he arrived at the U of S in the fall of 1949 to fulfill a bargain made with his father. The bargain was that the son could work for one year at the radio station—of which the father was an owner—if the son agreed to attend university at the end of the year. The Sheaf took the 18-year-old Allan on staff as a columnist ("A Sap's Fables") and jazz reviewer. He left the campus before the school year was out to resume a career in the radio broadcasting industry that was to culminate, in the early years of the 21st century, in the operation of more than 70 radio stations in Canada by his Standard Broadcasting Corporation. His name appears on lists of wealthiest Canadians. A student and practitioner of the magician's arts from an early age, he is the author of Spins & Needles: the Magic of Allan Slaight (2008). Reference: Canadian Who's Who 2006; David Ben, "No Big Deal," in Spins & Needles.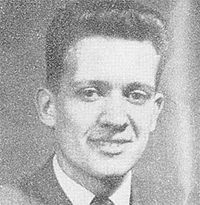 William Whitehead (staff 1950-1)
William Whitehead specialized in Biology (BA 1953, MA 1955 with a thesis on the Black Widow spider) but his interest in science was accompanied by another in theatre, and for five years after he left the campus he earned his living in Ontario as an actor. He began working as a writer of documentaries for radio and television in 1962, later adding television producing and science editing to his resume. He wrote more than 100 episodes—one on the Black Widow spider—of the CBC program "The Nature of Things," and, with Timothy Findlay, his partner, the screenplay for the television version of Pierre Berton's The National Dream. He shared with Findlay a 1975 ACTRA Award for the latter and a 1979 Anik Award for Dieppe 1942: Echoes of Disaster, a CBC documentary and a book. Author of Words to Live By (2012); Reference: U of S Archives, alumni file.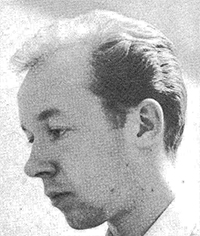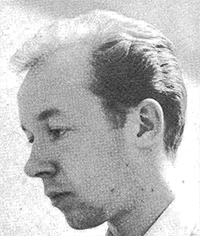 Douglas Hill (staff 1952-3 to 1956-7)
Douglas Hill joined the Sheaf in 1952 in the sports department and wrote a column, "Weekly Words," in 1955-6 while working on an honours BA in English. In 1959, after trying his hand at newspaper reporting and graduate studies in English, he made what turned out to be a permanent move to England, where he worked as an editor and an author of books, articles, reviews and poetry. From 1971 to 1984 he was literary editor of the London newspaper Tribune (once George Orwell's job). Perhaps the most prolific of the Sheaf alumni who wrote for a living, he was author or editor, under his own name and a nom de plume, Martin Hillman, of 75 books. He started out writing non-fiction but gained an avid following with fantasy and science fiction titles aimed at young readers. Author of The Opening of the Canadian West (1967), Galactic Warlord (1979), Space Girls Don't Cry (1998),…. Reference: Julia Eccleshare, "Obituary: Douglas Hill: Championing the Cause of Children's Science Fiction," Guardian, September 19, 2007; U of S Archives, alumni file.